boar, donkeys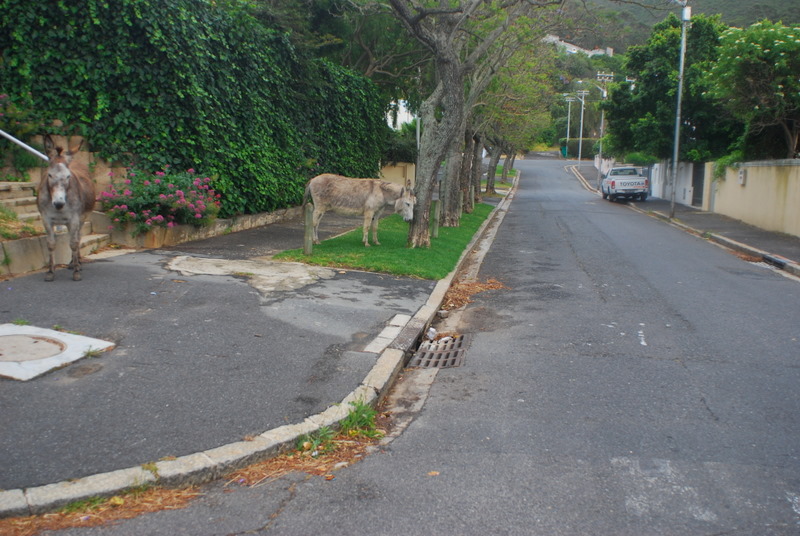 Apparently Tamboerskloof is weird. On my morning walk yesterday I was quite shocked to find a boar–a real ugly, black, hairy thing, complete with tusks, munching on some small fruits that had fallen from a tree on the corner. This morning I was a bit more prepared when I saw him at the same spot, but I also saw some donkeys farther down the road.
A neighbor explained that there's a small farm down the road, at the edge of that part of the neighborhood and they probably belong there.
Update: It may be a pot-bellied pig rather than a boar. The jury's still out on that one.