vuvuzela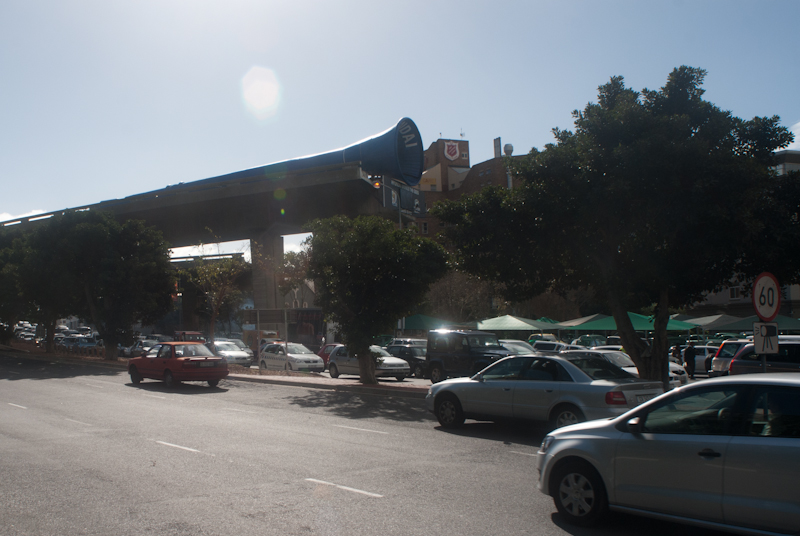 They've recently constructed a ~30m long vuvuzela at the end of one of the aforementioned roads to nowhere. The countdown-to-the-World-Cup sign in the photos has been present for a month or so. One of the many signs of the present anticipation for the event.
If you've watched any SA soccer matches, you've undoubtedly heard vuvuzelas; they're the horns that when played en-masse sound like a swarm of bees in the stadium.
On a photographic note: sometimes I have an internal battle about whether I should post photos that illustrate my experience or if I should post good photos. Ideally the photo should be both, but in this case, I went for illustrative photos. It's near impossible to get good photos of this from street level.
Update: Added a third photo, a better view,