newtown fan park (coca-cola!)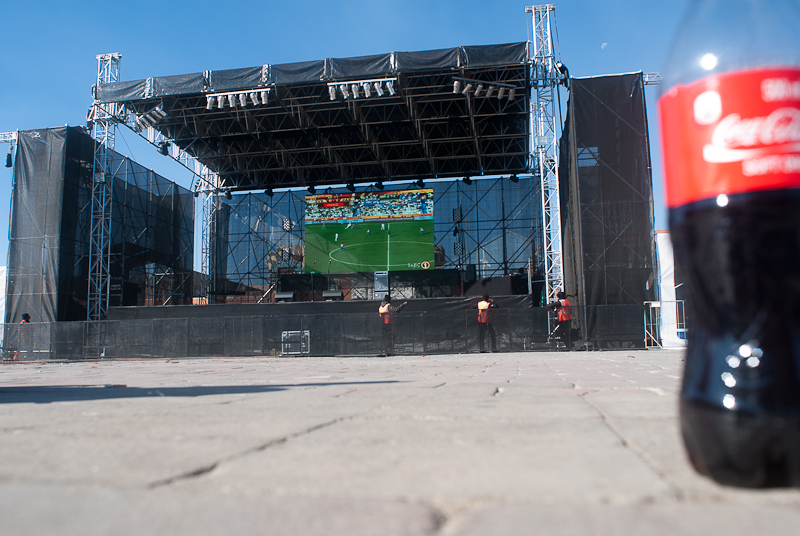 Yesterday, I watched the Paraguay-Slovakia game at the fan park in Newtown. They have a giant man/fan made out of Coke crates there. I like it a lot. I also got said beverage to watch during the game.
No, this isn't a paid advertisement. It's probably got something to do with that K'naan song in the advertisement and how I see Coke as a symbol for Africa based on the Coke signs one can see in the remotest villages in the continent.