abandoned beach pavilion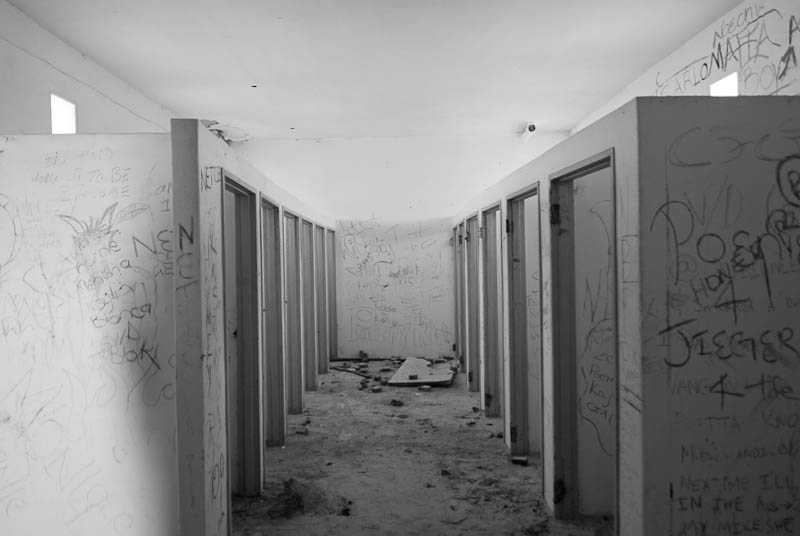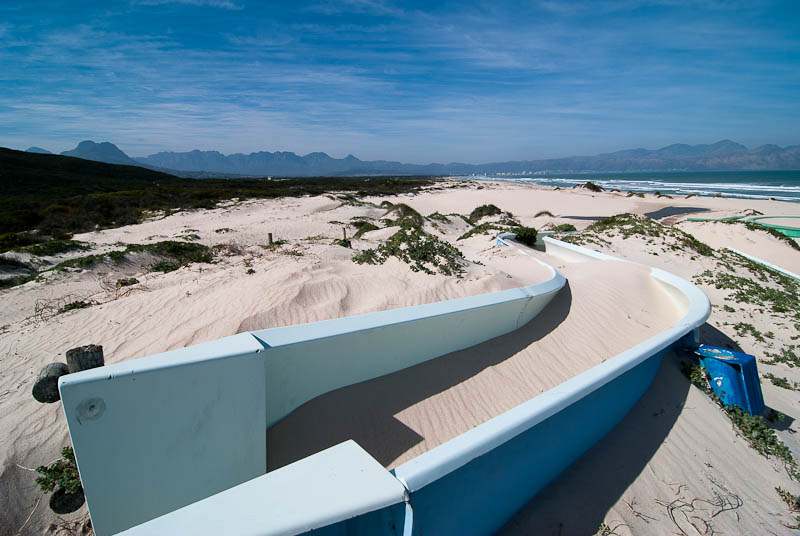 Outside of Cape Town in Macassar, near Somerset West, is a beach pavilion that is abandoned. It's been taken over by sand and plants. Graffiti is everywhere and people have stripped many of the materials for scrap. The paint's chipped and falling apart. And all this in a few short years; apparently it was built about twenty years ago.
Top to bottom: a pool along with some of the buildings, a changing room and a water slide.
See many more photos of the pavilion here.